Condo Sales Remain Strong in Third Quarter of 2015
October 20, 2015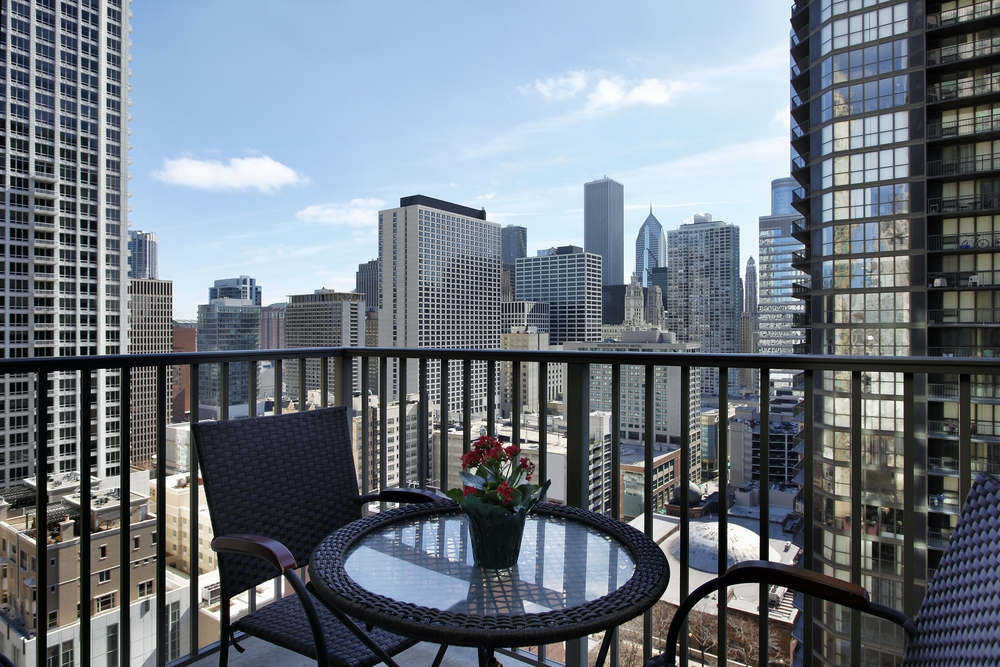 The Toronto Real Estate Board is predicting a new record in condo sales by the end of this year. Sales have remained strong throughout 2015, and prices have increased slightly due to the high demand for condo suites in Toronto and the GTA.
According to TREB's latest condo report, sales were up by close to 11 per cent (6,586 units) compared to Q3 2014. 4,642 of those sales were made in the City of Toronto.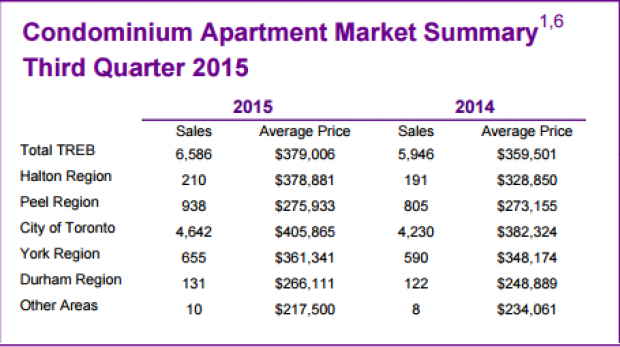 New listings entered into the System were up 6.6 per cent year-over-year, and active listings rose slightly by 0.6 per cent.
The only thing that decreased was the number of days a unit sat on the market. In the third quarter of 2014, the average DOM was 34. This year, it is 32 – and 31 for the City of Toronto.
Jason Mercer, TREB's Director of Market Analysis reported that through the first three quarters of 2015, growth in sales has actually outstripped growth in listings.
"The condominium apartment market segment has been a key contributor to overall growth in GTA home sales this year," said TREB President Mark McLean. "With continued sales growth expected in the fourth quarter, we are on track for a new record in condo transactions through TREB's MLS® System this year."

"As the absorption rate for condos accelerated over the last year, tighter market conditions have resulted in sustained price growth," added McLean. The average price for a condo suite is $379,006, a 5.4 per cent increase from the $359,501 average at the end of Q3 in 2014.